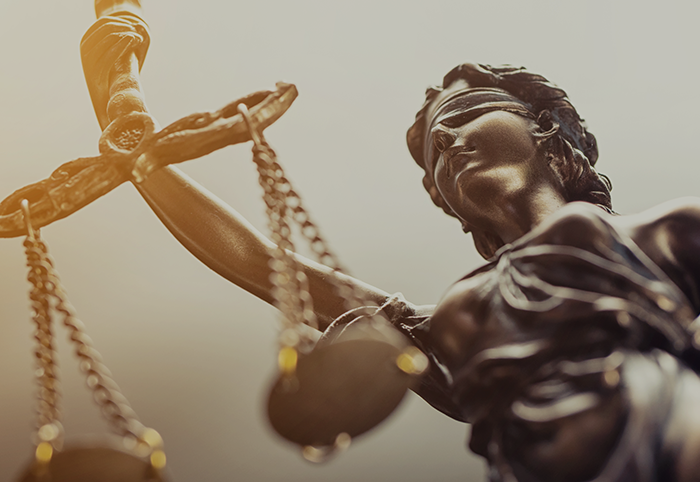 Criminal Law Firm Melbourne
Compassion and professionalism
There are few more stressful things in life than being charged with an offence. When you face losing your license, your reputation or even your liberty you need someone you can trust in your corner. You need a specialist criminal defence lawyer.
Clients from right across Melbourne know to turn to May Lawyers.
I have many years of experience as a leading criminal defence lawyer and have provided comprehensive and proven legal services and representation to countless people over that time.
Clients can turn to me for obligation free legal advice, and I'll work to ensure they receive the representation and support they need and deserve.
For qualified services and assistance from a sought-after criminal law firm in Melbourne, make sure you contact May Lawyers.
A Leading and Respected Criminal Defence Lawyer in Melbourne
I can offer you expertise, understanding and a proven track record of results. I practice only in criminal and traffic law and have spent years developing and refining my practices to ensure I can offer only the best and most uncompromising legal services to my clients.
I know your case matters to you, so it matters to me. Your case will only be handled by myself and trusted barristers. You will never be passed off to a junior lawyer or must go through a receptionist to get hold of me. It is this kind of direct, transparent, and straightforward service that clients simply will not find at a larger law firm.
I believe you should not have to choose between justice and putting food on the table. My rates are competitive and negotiable with no hidden fees. I am happy to offer Legal Aid if you qualify.
I also provide services as a solicitor advocate, representing clients who are appearing in court for bail applications, appeals, pleas of guilty, or to contest the confiscation of property.
So, when it comes to securing qualified and in-demand services from a skilled criminal defence lawyer, Melbourne clients know to contact May Lawyers.
Proud to be Recognised as One of the Best Criminal Defence Lawyers in Melbourne
No matter what the nature of the charges may be, I am committed to providing each of my valued clients with the standard of support, assistance, and legal guidance they need, when they need it.
I know just how confusing and stressful entering into a legal proceeding can be for those with little to no experience of the system. That is why I work closely with all clients, describing the standing of their case to them as clearly and simply as possible and helping to remove some of the uncertainty they may be feeling. I also make sure they are aware of any and all legal options and avenues open to them as their case progresses.
I am one of the few solicitors working today that is recognised as an Accredited Specialist in criminal law with the Law Institute of Victoria, and work tirelessly to maintain my reputation as one of the best criminal lawyers in and around Melbourne.
For uncompromising legal services available 24/7, do not hesitate to call May Lawyers.